FACILITY RENTALS NOW AVAILABLE
Per Executive Order D 2021 103, and according to the Colorado Department of Public Health and Environment's Second Amended Public Health Order 20-38, any fully vaccinated individual may go without a mask in any setting, unless otherwise required.
All unvaccinated individuals and those who are not yet full
vaccinated (11 years and older), are encouraged to wear a medical or
non-medical cloth face covering that covers the nose and mouth when indoors
where members of different households are present.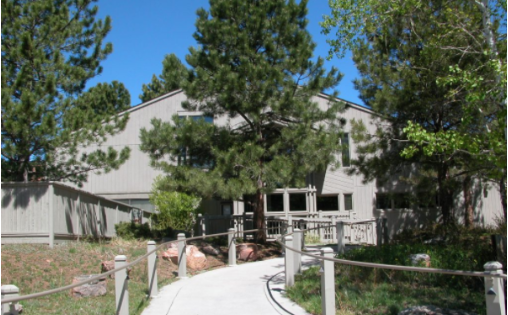 The Vista Clubhouse is the central hub for Foundation management, community events, and private rentals.
The Genesee Foundation Offices
Located on the first floor of the Vista Clubhouse, you will find our Community Manager, full-time staff, and our Open Space Manager. Copy, fax, and notary services are also available, as are Foundation map, trail books, and Genesee logoed merchandise.
Two Connected Meetings Rooms
The second floor of Vista has two connected meeting rooms, a full kitchen, fireplace, TV, and Sonos speaker system. Sliding glass doors open onto a large two-level deck with wonderful views of Mt. Evans and the Continental Divide. The deck and grill may be reserved on their own for private parties of up to 12 people.
Two Swimming Pools
Our adult pool provides views of Mt. Evans and the zero-entry tot pool is perfect for your little ones. The pool area is surrounded by an expansive deck and with shade structures, comfortable chaise lounges, chairs, and tables. Men's and women's locker rooms are conveniently located inside the clubhouse. The pool deck is also the site for our popular Strings at the Pool concerts several times each summer.
Pickleball and Tennis Courts
The multi-use courts at Vista have two tennis and four pickleball courts. Genesee hosts a women's tennis league and an active pickleball community. Two more tennis courts can also be found at Solitude. Ball machine rentals are also available. 
Playground
The playground behind Vista is extremely popular with our young families with its swings and jungle gym that includes slides, climbing ramps, and monkey bars. Properly maintained for child safety, it boasts one of the most incredible views of any playground anywhere!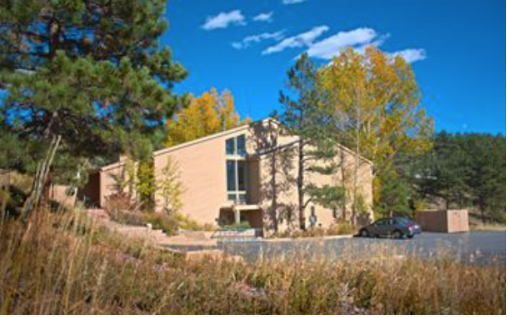 The Foothills Clubhouse contains a popular fitness facility and brand-new lap pool.
Popular Fitness Facility
Our fitness facility has:
Two cardio areas with stationary bikes, treadmills, ellipticals and a rowing machine
A designated area with equipment for weight training
Floorspace with equipment for stretching and yoga
And more
Lap Pool
This new, competition-sized pool (25 meters X 5 lanes) is surrounded by a pool deck, with shade structures and comfortable lounges, chairs, and tables. It is also home to Genesee's award-winning Mountain Thunder swim team.
Locker Room
Men's and women's locker rooms and showers serve both fitness facility users and swimmers.
Meetings Room
This open area overlooks the pool and has comfortable couches, chairs, microwave, and a coffee maker. It is perfect for small, casual gatherings or just quiet reading.
Library
Located in the upstairs meeting room, this exchange-style free library was created by donations from residents and has a rotating selection of hundreds of paperback and hard cover books of all types. A separate children's book area is maintained for our young readers.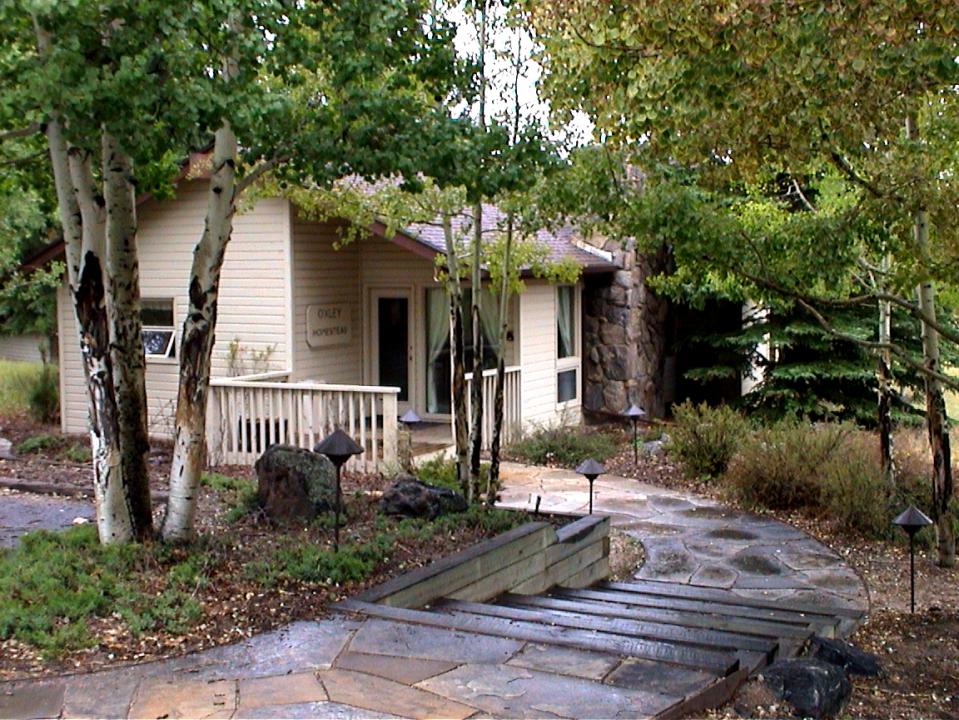 The Oxley Homestead building dates to the turn of the last century and accommodates up to 20 people. It has an intimate meeting room with plenty of seating and a separate conference-style room with a long table and an adjacent small kitchen and pantry.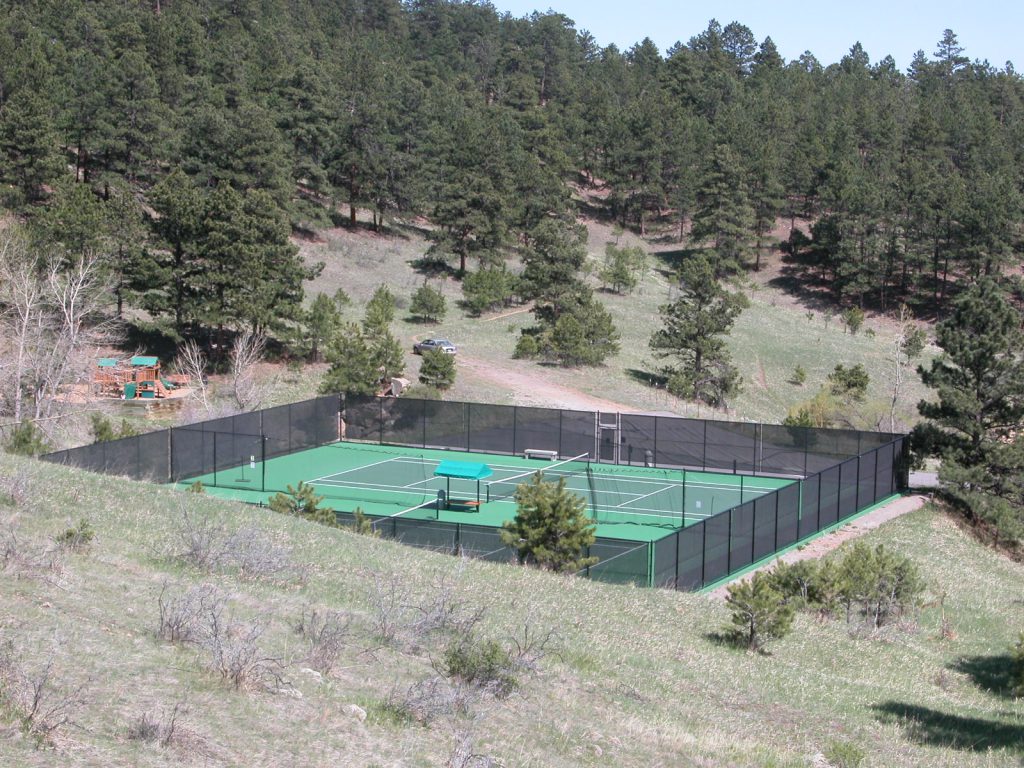 With fresh mountain air and splendid views, these two courts provide a welcome change from municipal courts for tennis enthusiasts. As with the courts at Vista Clubhouse, our women's tennis team plays here.  Bathrooms are available during late spring, summer, and early fall.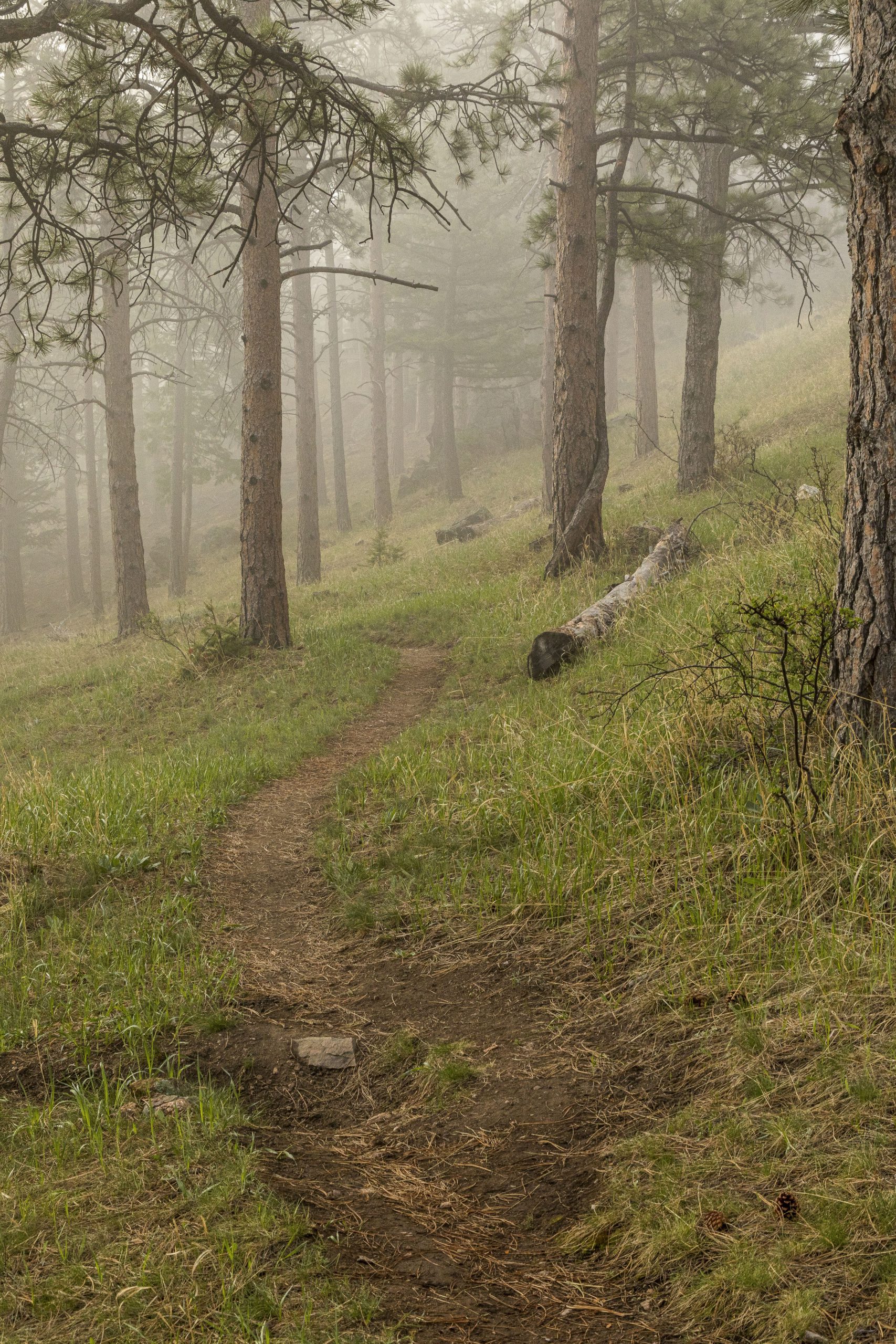 Genesee boasts twelve miles of maintained and signed private hiking trails that meander throughout the community's Open Space. These immensely popular trails are for foot traffic only. Trail maps and a new trail description book are available to residents at the Genesee office.
Residents - Interested in renting our facilities for an event?
Our award-winning volunteer fire department is centrally located within the Genesee community. With three paid professionals and approximately 25 volunteers, it serves the Genesee Fire District and, with cooperative agreements with nearby departments and the Highland Rescue Team, provides quick and effective 24/7 fire and medical response to Genesee residents and guests.
WATER TREATMENT PLANT AND RESERVOIR
Genesee Water and Sanitation District is a special district formed in 1973 under the Colorado Special District Act. The District provides safe and reliable water and sanitation services to its residents. Our new, state-of-the-art water treatment plant and large reservoir are located within Genesee and provide our residents with ample clean water, even in times of drought.