COVID 19 Update
Facility Rentals, with the exception of tennis courts, are currently unavailable due to the JeffCo restrictions in place.
There are no charges or fees for Genesee residents and their guests to use any of the Genesee buildings or facilities. Vista Clubhouse, Foothills Clubhouse and Oxley Homestead may be rented by residents for a nominal fee for private parties, weddings, graduations and other gatherings.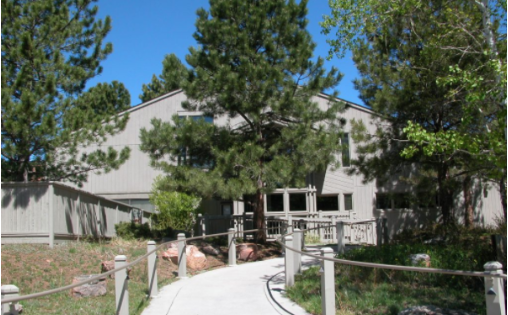 The Vista Clubhouse is the central hub for community events and private rentals.​
The Genesee Foundation Offices
Here you will find our Community Manager, full-time staff and our Open Space Manager. Copy facilities and Genesee Foundation maps, trail books and logo merchandise are also available.
Two Connected Meetings Rooms
One has an adjacent full kitchen and the other has a fireplace, flat-screen TV and opens onto a large two-level deck with wonderful views of Mt. Evans and the Continental Divide. The deck and available grill may be reserved for private parties of up to 12 people.
Two Swimming Pools
Our adult pool provides serene views of Mt. Evans and our shallow kids' pool is perfect for our non-swimmers. The pool area is surrounded by an expansive pool deck and with comfortable chaise lounges, chairs and tables. Men's and women's locker rooms are conveniently located inside the Clubhouse. The pool deck is also the site for our popular Strings at the Pool concerts several times each summer.
Two Tennis Courts
Tennis players will find summertime singles and doubles leagues playing here and at Solitude and to borrow a ball machine. Both tennis courts also have two pickleball court lines on them. There is a very popular PB group with open play hours several days a week.
Basketball Court
This court has a 10-ft. regulation-size backboard and balls are available at the Foundation office.
Playground
This well-used facility includes a set of swings and a jungle gym that includes slides, climbers and monkey bars. It's well-maintained for child safety and boasts one of the most incredible views of any playground anywhere!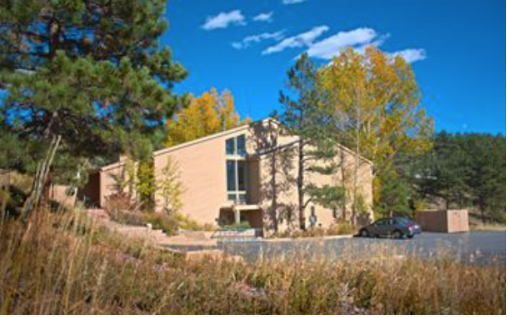 The Foothills Clubhouse contains a state-of-the-art fitness facility and brand new outdoor pool.
Locker Room

Men's and women's locker rooms serve both gym users and swimmers. They each include lockers and showers.
Meetings Room
This open area overlooks the pool and has comfortable couches and chairs, a microwave and a coffee machine. It's perfect for small casual gatherings or just reading.
Library
Located at one side of the meeting room, this book-exchange style library was built through donations from residents and has a rotating selection of hundreds of paperback and hard cover books of all types. A separate children's book area is maintained for our younger residents.
Lap Pool
This new, competition-sized pool (25 meters X 5 lanes) is surrounded by a pool deck, with shade structures and comfortable lounges, chairs and tables. It's also home to Genesee's award-winning Mountain Thunder swim team.
Raquetball
If racquetball is your game, courts are available for use by Genesee residents just down the road in Genesee Village. Inquire at the Genesee office for information.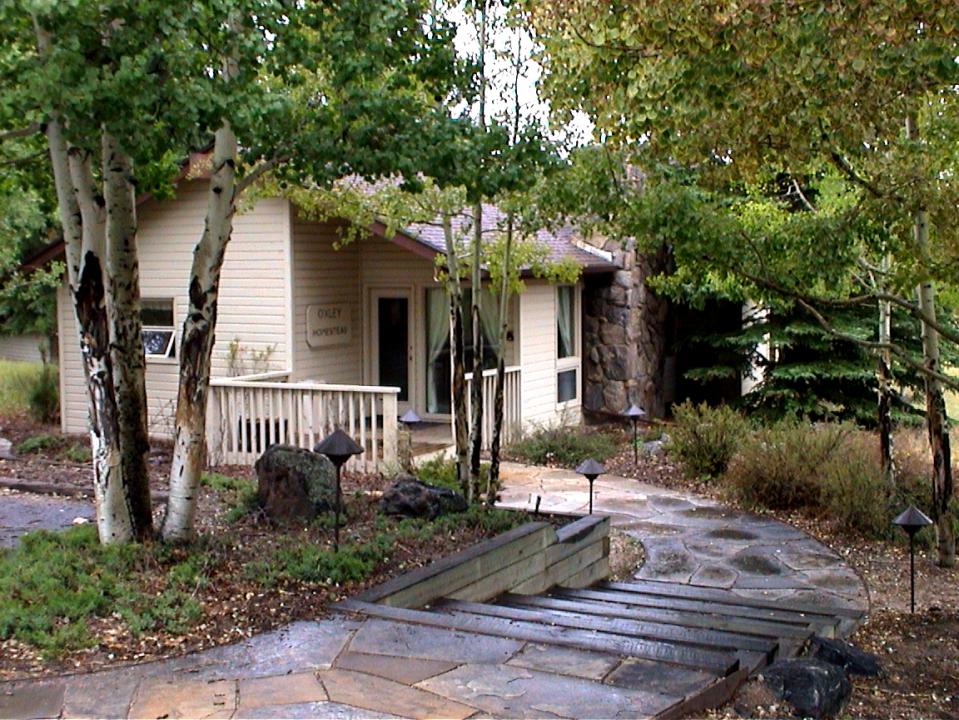 The Oxley Homestead building dates back to the turn of the last century and accommodates up to 20 people. It has a large meeting room with plenty of seating and a separate conference-style room with a long table and an adjacent small kitchen and pantry.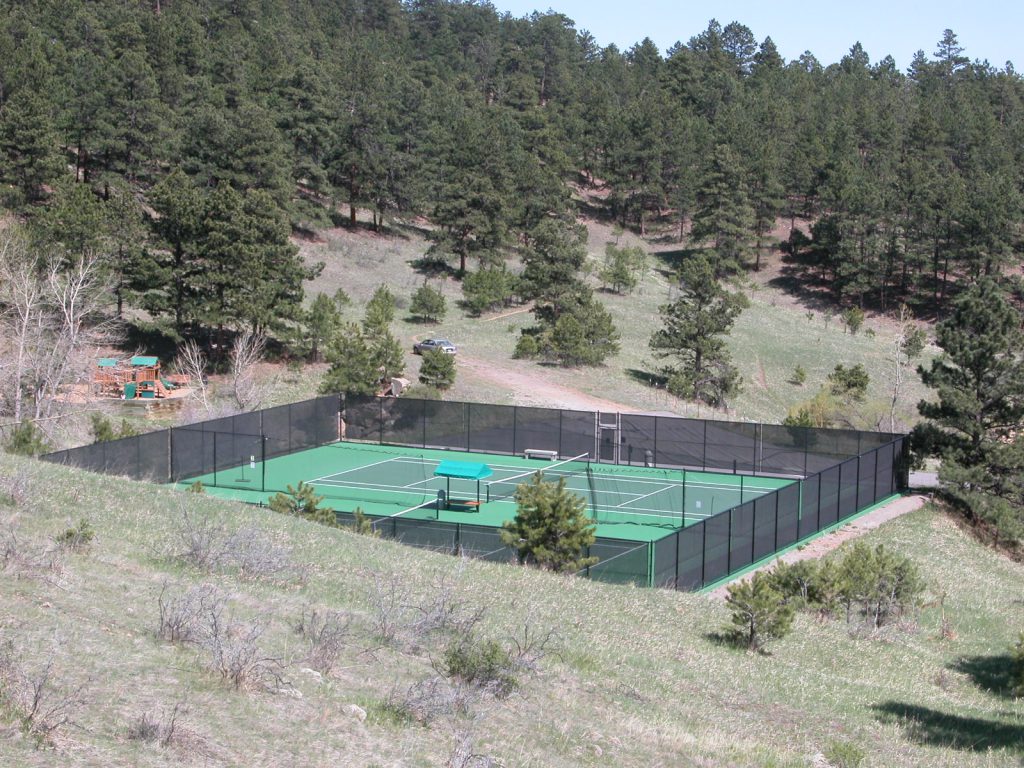 With fresh mountain air and splendid views, these two courts provide a welcome change from municipal courts for resident tennis enthusiasts. As with the courts at Vista Clubhouse, tennis lessons are available and league play occurs here. A very clean, free-standing bathroom building is located adjacent to the courts.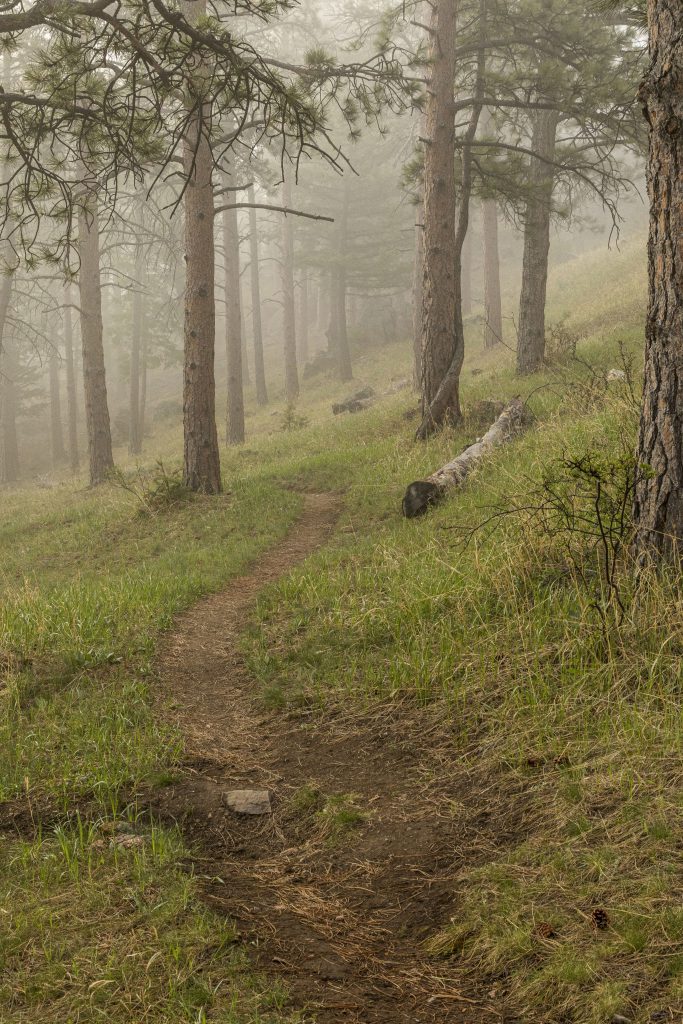 Genesee boasts 12 miles of maintained and signed hiking trails that meander throughout the community's Open Space. These very popular trails are for foot traffic only: two- and (leashed) four-legged hikers alike. Trail maps and a new trail description book are available at the Genesee office.
Residents - Interested in renting our facilities for an event?
Our award-winning volunteer fire department is centrally located within the Genesee community. With two paid professionals and approx. 25 volunteers, it serves the Genesee Fire District and, with cooperative agreements with nearby departments and the Highland Rescue Team, provides quick and effective 24/7 fire and medical response to Genesee residents and guests.
WATER TREATMENT PLANT AND RESERVOIR
Genesee Water and Sanitation District is a special district formed in 1973 under the Colorado Special District Act. The District provides safe and reliable water and sanitation services to its residents. Our new, state-of-the-art water treatment plant and large reservoir are located within Genesee and provide our residents with ample clean water, even in times of drought.